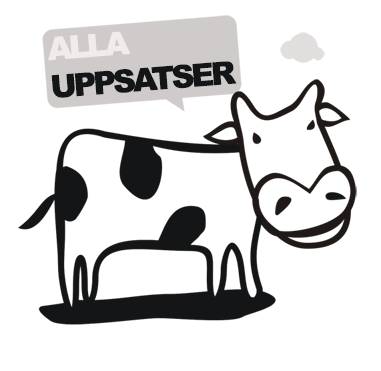 Synen på Säkerhet och Immigration
Finns det ett samband?
The aim of this study is to explore howEuropean changes in the view on securityrelates to the view on immigration and viceversa. The answer to that question is basedupon collected data from three separatetime periods; the 1950s, 1970s and 1990s.These time periods are seen as importanthistoric decades when political changes,assumed to have affected the views onsecurity and immigration, have occurred.According to certain criteria each timeperiod has been labelled in terms ofnarrowed/widened view on security as wellas restrictive/open view on immigration.The hypothesis of the study is that, whencompared, a constant pattern can be seenbetween the historical labels of eachphenomenon, where a narrow view onsecurity goes hand in hand with an openview on immigration and similarly a widesecurity view relates to a restrictive viewon immigration.The conclusion of the study gives supportto the hypothesis. During all three periodsstudied a restrictive view on immigrationrelates to a wider view on security while anopen view on immigration relates to anarrower view on security. Thisrelationship goes both ways.
Författare
Jonatan Olsson
Lärosäte och institution
Växjö universitet/Institutionen för samhällsvetenskap
Nivå:
"Kandidatuppsats". Självständigt arbete (examensarbete ) om minst 15 högskolepoäng utfört för att erhålla kandidatexamen.