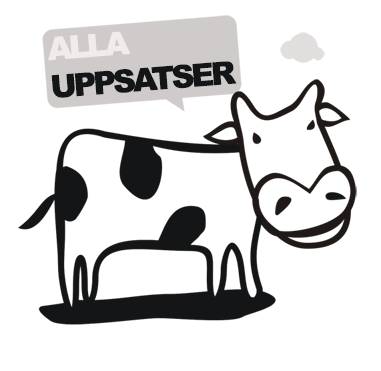 Svensk vapenexport - varför (inte)?
En undersökning av för- och motargument till Sveriges export av krigsmateriel
Title: Det nya Ryssland - En inblick over Rysslands utrikespolitik under 2000-taletAuthor: Tim Balder and Jens KindhLinnaeus UniversityDepartment of Political ScienceAutumn term 2011The purpose of this thesis is to gain a better understanding of how the Russian foreign policy is, how it is conducted and how it may develop in the future. To do that, we are going to try to answer the following questions:What characterizes Russia's official foreign policy?What theories are there for the Russian foreign policy?How can the various theories explain the Russian foreign policy actions at the international level?Our theory is to try explaining how the Russian foreign policy is continuing its development during the 21st century through three theories known as the Western liberalism, Pragmatic nationalism and Fundamental nationalism. Furthermore, to explain Russia's foreign policy and their behaviour, we are going to use the two foreign policy doctrines from 2000 and 2008. In addition, books and articles will also be used to explain how Russia's foreign policy is conducted and developed.
Författare
Josefine Rosengren
Lärosäte och institution
Örebro universitet/Institutionen för humaniora, utbildnings- och samhällsvetenskap
Nivå:
"Övriga arbeten". Övriga arbeten, t.ex projektarbeten.