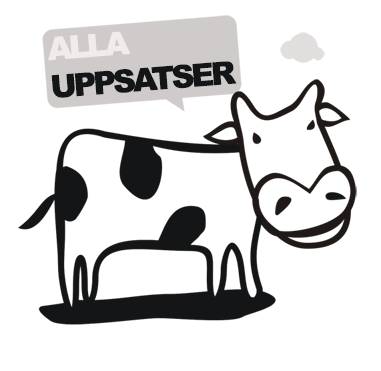 Sundbybergs stadsbibliotek. PR-arbete under åren 1954-1964.
The purpose of this master's thesis is to describe the expansion of Sundbyberg public library during the decade 1954 to 1964. Our focus of interest is the library?s concentration on public relations in 1954.During the experimental year 1954 a public relations librarian, Bianca Bianchini, was employed. Her task was to introduce thelibrary to the citizens of Sundyberg who were not already using it. As a background to this concentration on public relations we also describe the early development of the public library in Sundbyberg. Development work in public libraries has been dependent on localinitiatives and enthusiasts since the libraries were a voluntary part ofthe municipal activity. In this thesis we focus on some of the moreimportant actors in this respect and the structures they interactedwith. By using an actor-structure approach we try to explain whypeople took certain actions and the effect they had on the course ofevents.The method we have used is mainly to examine and analyze sourcematerial, which consists of newspaper clippings, minutes of themunicipal council and interviews with people who then worked inthe library.We have found that the main reason for the concentration on publicrelations in 1954 was the surrounding structures on a national andlocal level, such as the strong Swedish economy, an increasinginterest in public relations and a committed board of Sundbybergpublic library. But we can also see that the commitment of thevarious actors likewise played an important part.
Författare
Susanne Abelin
Carina Dahlander
Lärosäte och institution
Högskolan i Borås/Institutionen Biblioteks- och informationsvetenskap (BHS)
Nivå:
Detta är en D-uppsats.