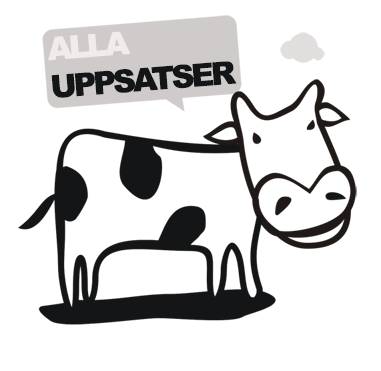 Starka varumärken
strategiska konkurrensmedel och utvidgning?
The purpose with this essay was to examine and bring a deeper comprehension about brands as a phenomenon. We also wanted to study if strong brands could develop in to strategic competition means and by that expand their market range. To do this we used a qualitative method. We started by gathering a theoretical basis. This gave us a platform, which helped us learn more about the subject, brands. To gather empiric material we carried out personal meetings through qualitative interviews. We interviewed six persons who all had a connection to brands and brand building. The persons we interviewed worked within their branch with building strong brands. Therefore they had expert knowledge and gave us researchers a new way of thinking about brands as a phenomenon. At the end of this essay the reader of this paper will have a stronger knowledge and understanding about brands and which factors that influences them.
Författare
Lina Simonsson
Daniel Andersson
Lärosäte och institution
Högskolan i Kalmar/Handelshögskolan BBS
Nivå:
"Kandidatuppsats". Självständigt arbete (examensarbete ) om minst 15 högskolepoäng utfört för att erhålla kandidatexamen.