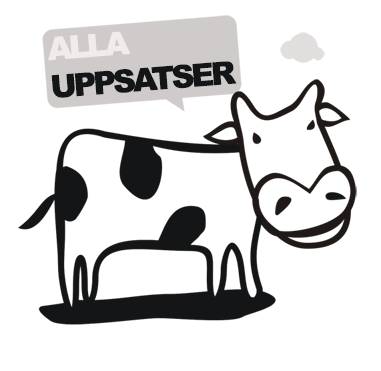 Skanskas säkerhet på arbetsplatsen
Personlig skyddsutrustning
This degree projekt deals with Skanska´s safety at the construction site with focus on personal safety equipment. The purpose of this dissertation is to examine how the rules of personal safety equipment are applied and experienced at Skanska´s construction sites.In October 2004 Skanska started a projekt to make the construction sites more safe. With use of a questionnaire we have made a survey at different construction sites. 80 questionaires have been handed out to Skanska´s employees in the southeast region. While they were handed out we conrolled if the employees at Skanska´s construction sites used head protection, easy visible clothing, safety shoes and identification cards.The result of the survey shows how the rules are applied. Differences can be seen in employees of different ages, types of labour and positions. The report also includes a list of all answers from the questionnaire. The result showed that over 90 % of the emplyees used head protection, easy visible clothing, safety shoes and identification cards always or almost all the time. Our visits to the construction sites confirm that result. Our visits and surveys also show that the employees are careless with eye-, ear-, and muuth protection. It also showed a lack of use of visitors identification cards and information to the visitors.The conclusion of this report is that Skanska´s information to the employees about how to use personal safety equipment is insufficient. To inform the emplyees about what the consequences will be if handling careless with personal safety equipment, could encourage them to always use it.
Författare
Johan Hultman
Fredrik Ambjörnsson
Lärosäte och institution
Högskolan i Jönköping/JTH, Byggnadsteknik
Nivå:
"Kandidatuppsats". Självständigt arbete (examensarbete ) om minst 15 högskolepoäng utfört för att erhålla kandidatexamen.