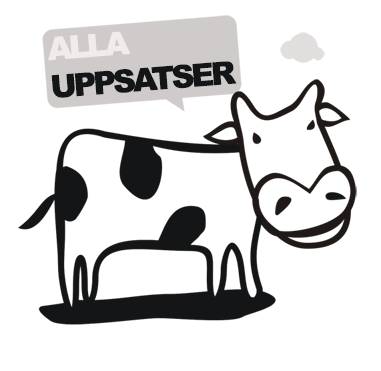 Revisorn och revisionens roll i ideella föreningar - en studie på idrottsföreningar
Background: Non-profit organizations have a large and significant role in Swedish society and Thunberg (2006) choose to express it like Sweden stops without nonprofit effort. But in several non-profit organizations, and then perhaps especially in sports, there exist problems with the economy. Tate (in Vermeer, Raghunandan & Dana, 2009) explains that the audit of non-profit organizations differs from the audit of for-profit companies as they often have differences in culture, organizational structure, financial requirements, accounting standards, financial reporting, financial statements and the auditor's risk environment. While the audit is different, it should also be noted that in the vast majority of non-profit organizations, there are no statutory requirements for audit, but despite this, 99% of all non-profit organizations have some form of audit regulated by their statute (Lunde?n & Lindblad, 2011). Meanwhile, several Swedish sport federations began using more and more of the elite licenses for clubs which play in the highest and higher series.Purpose of the study: With this study, we want to describe and analyze the auditor and the audit's role and influence in sports. The aim is also to develop a study to understand whether the auditor is of importance for survival and sports club building and the fulfillment of their goals. This has been a contributing factor to our research question: What is the auditor and the audit's role and influense in Swedish non-profit sports clubs and what is their significance in the sports association's work with economic goals versus goals of achievements?Method: We chose to conduct a qualitative study and has worked with an inductive approach. In this study, we have chosen to focus on two groups of respondents in our empirical data collection: sports and auditors in sports. We interviewed three sports clubs and four auditors.Results and conclusions: We believe this completed study say that the auditor is an important part of sports associations in Sweden. By being able to be of assistance to them as there always exists knowledge that is needed to make important decisions for the association. We also find that although the purpose and aim of the activities of sports associations and the companies are different, this do not change the auditor's role in any substantial way, but work on the same basic principles of business. However, independence is something that can be questioned in several clubs as it seems, without that auditors put any more emphasis on it. 
Författare
Johan Ahlberg
Joel Nelje
Lärosäte och institution
Högskolan i Halmstad/Sektionen för ekonomi och teknik (SET)
Nivå:
"Magisteruppsats". Självständigt arbete (examensarbete ) om minst 15 högskolepoäng utfört för att erhålla magisterexamen.