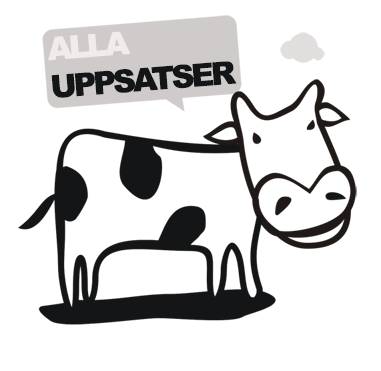 Private brands on special display
This thesis is concerning private brands on special display. ICA Gott Liv! was used as a study object and a latin square design was employed, using 2 ICA Kvantum stores. Two displays were built in order to compare which created the most awareness and interest, one with the best selling Gott Liv! product and one with four randomly chosen Gott Liv! products. The data was collected using triangulation, questionnaires, sales data and observations were conducted in the two stores. The results indicated that private brands works as well as manufacturer brands on special display and a display with four randomly chosen products creates more interest and higher sales than the display with the best selling product.
Författare
Marie Eriksson
Laila Christiansen
Helene Kenton-Russ
Lärosäte och institution
Lunds universitet/Företagsekonomiska institutionen
Nivå:
"Magisteruppsats". Självständigt arbete (examensarbete ) om minst 15 högskolepoäng utfört för att erhålla magisterexamen.