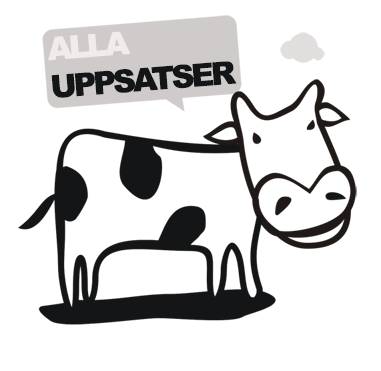 Musikterapi för patienter med schizofreni och annan psykossjukdom
The aim of the study was to illustrate how music therapy can be used in the care of patients with schizophrenia and other psychotic illness.The method used was a literature review. Scientific articles were searched in PubMed, Cinahl, PsycINFO och Scopus databases with an outcome of ten articles, with in total 330 participants, that underwent quality and outcomes analysis.The results showed that music therapy could provide potential improvement in the patients' social functions and that it could also improve negative, some positive and general schizophrenia and psychotic symptoms in some patients. The form of music therapy used was often creative music activities with music therapist, with or without structure, or individually customized. The length of treatment varied widely. It was not possible to draw conclusions about which type of music therapy was best. In the studies where patients' experience came up, music therapy often made ??them feel good.The conclusion: The study has shown that music therapy can generally mitigate negative symptoms and improve social behavior. More research is needed to more clearly show the relation between music therapy and improvement in symptoms.
Författare
Camilla Dahlin
Siw Johansson
Lärosäte och institution
Uppsala universitet/Institutionen för folkhälso- och vårdvetenskap
Nivå:
"Kandidatuppsats". Självständigt arbete (examensarbete ) om minst 15 högskolepoäng utfört för att erhålla kandidatexamen.