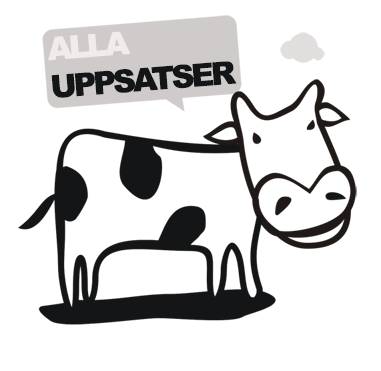 Mord i framtidslandet
Samhällskritiken i Per Wahlöös framtidsromaner
This paper investigates the science fiction novels of Swedish crime writer Per Wahlöö, most famous for his collaboration with his writing partner Maj Sjöwall on the ten Martin Beck mysteries. During two important years, 1964 and 1968, Wahlöö wrote the novels Murder On the 31st Floor and The Steel Spring, set in a near future land ruled by a social fascist power structure where political opposition is eradicated. The pretexted notion of this paper is that these novels consists of extensive quantities of criticism against the Swedish welfare state and the monopoly-capitalistic Swedish press during the sixties. Through the lens of science fiction theory and the notion of the novels as historical sources this paper concludes that PerWahlöö´s science fiction becomes a bridge between the classic Swedish detective novel and the new social critic crime fiction in the style of Sjöwall-Wahlöö and others. The novels are also representations of the historical process in the mid-sixties during the radical turn: the sci-fi novels as social criticism of the contemporary society ? an utopian flare. Other conclusions of this paper are the connections between Wahlöö´s novels and marxist critical theory as well as their relation to the Swedish labour literature´s view on the individual in the modern society. Especially Murder On the 31st Floor forebodes a lot of the radical marxist criticism so widely spread in the latter part of the sixties.
Författare
Per Hellgren
Lärosäte och institution
Södertörns högskola/Institutionen för historia och samtidsstudier
Nivå:
"Magisteruppsats". Självständigt arbete (examensarbete ) om minst 15 högskolepoäng utfört för att erhålla magisterexamen.