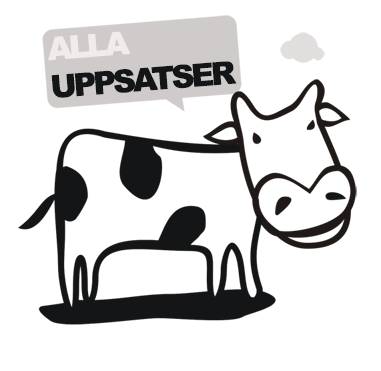 Miljöarkeologi i Umeå stads hamn och slagfältsarkeologi på Krutbrånet
Två fallstudier inom historisk arkeologi i Umeås 1800-tal
This master thesis deals with two case studies in environmental archaeology and battlefield archaeology focusing on two major events in the late history of the Swedish coastal town Umeå and its nearby village Sävar. Established in the early 1600's, Umeå was known for its export of timber and import of cereals. The town has suffered from numerous fires, the fire in 1888 being the most devastating. Few written records of the town remain from before the 1900's. The latest war in Sweden's history is documented in historical sources and took place at Krutbrånet, Sävar where the Swedish troops suffered defeat against the russian forces in 1809. The old port in Umeå has not been previously excavated archaeologically and only a small part of the battlefield area at Krutbrånet has been surveyed. Neither of the sites have yet been protected sites under Swedish heritage conservation act. The purpose of these two case studies is to present new research results from these two sites.In the first case study, archaeobotany and soil chemistry methods were used to analyse soil samples from undisturbed cultural layers in a construction trench at the old port of Umeå. A thick burnt layer consisted of charcoal, oats and weeds, suggesting storage and possibly intended as food for horses. Oat and pea were radiocarbon dated to most likely late 1800's which places the burned layer with oats to the big city fire in 1888. The area could have intact cultural layers that are important to investigate for understanding the  unknown history of Umeås old port.The basis for the second case study is the material evidence of lead musket bullets found during a small field survey at Krutbrånet, conducted in 2010. The bullets were studied using X-ray Fluorescence together with spatial analysis to determine if troop nationality could be possible to distinguish based on composition, characteristics and spatial positions. The results revealed bullets  in varied sizes and composed of lead but also alloys of copper, antimony and tin that appear in mixed quantities spread in all the studied areas of the battlefield. Field surveys of uninvestigated areas at Krutbrånet are needed to understand the context of the studied material and of troop formations. Further studies could also be isotope analyses to determine the origins of the oats and bullets. 
Författare
Jenny Ahlqvist
Lärosäte och institution
Umeå universitet/Miljöarkeologiska laboratoriet
Nivå:
"Masteruppsats". Självständigt arbete (examensarbete) om 30 högskolepoäng (med vissa undantag) utfört för att erhålla masterexamen.