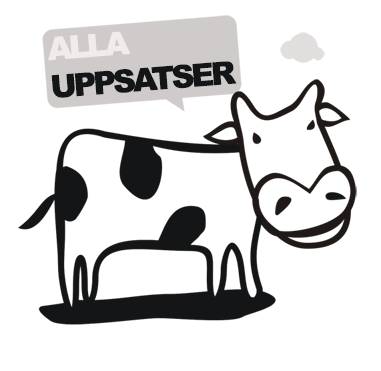 Marknadsföring av bibliotek via sociala medier ? Hur ser bibliotekarier på det?
The aim of this thesis is to investigate how librarians view marketing of the library using social media and how this can be used in a marketing strategy. The theoretical framework for this thesis is based on the 7 Ps of the marketing mix, SWOT-analysis and SWOT/TOWS Matrix. The theory is based on planned elements that make up a product or service offered the market. We have used our own interpretation of the theories to analyse our material. Our main method has been a web-based questionnaire, the questionnaire was sent to 523 librarians active at ten large public libraries and its related branches. A total of 142 librarians answered the questionnaire, giving it a response-rate of 27.2 %.The results of our study show that librarians are generally positive towards marketing the library using social media. We have found that librarians characterise most activities, done by libraries in social media, as marketing. We have also found that librarians think that social media, as a marketing tool have the potential to reach their users, non-users and the public at large. The age-groups librarians think they first and foremost have the potential to reach using social media is those aged between 13-64 years. We have found that the librarians? views of different social media, as tools for marketing the library, correlate with their knowledge of the platforms. The more knowledge the librarians have of a platform for social media, the higher it has been ranked. The librarians? attitudes and attributes can be used in forming a marketing strategy.
Författare
Linn Ahlander
Rasmus Lindahl
Lärosäte och institution
Högskolan i Borås/Institutionen Biblioteks- och informationsvetenskap (BHS)
Nivå:
"Kandidatuppsats". Självständigt arbete (examensarbete ) om minst 15 högskolepoäng utfört för att erhålla kandidatexamen.