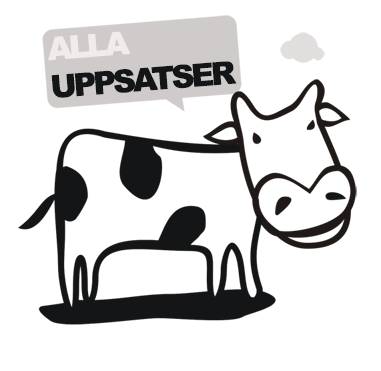 Liss Eriksson, Arne Jones, Knut-Erik Lindberg och "1947 års män"
En kultursociologisk studie av vägval och karriärer
I have studied the Swedish artist formation ?1947 års män? with a sociological perspective based on the ideas of Pierre Bourdieu. I initially made a study of the group as a whole, and after that I chose to focus on the sculptors Liss Eriksson, Arne Jones and Knut-Erik Lindberg. I have examined why some of the artists in the formation became more successful than others. My results show that the ones who were versed in culture or came from an economically or intellectually stronger background also were considered to be the most pioneering artists. These artists also were the ones who became noticed by the art critics at their break-through exhibition in Stockholm in 1947. The art critics? reviews likely had an impact on the future careers of the artists, as well as on the extent of which they came to be reminded today. 
Författare
Pella Myrstener
Lärosäte och institution
Södertörns högskola/Institutionen för kultur och lärande
Nivå:
"Kandidatuppsats". Självständigt arbete (examensarbete ) om minst 15 högskolepoäng utfört för att erhålla kandidatexamen.