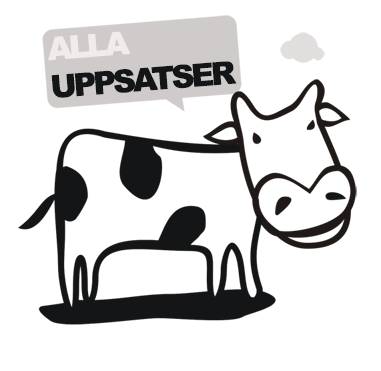 Kategorisering av IT-yrken samt hur väl KTH
s IT-utbildning matchar näringslivets efterfrågan
This report discusses how well the competences the master program in Information Technology, given by the Royal Institute of Technology, meet the demands from the business life. It is made qualitative and about 20 companies have taken part to get the results. The study has been made to see how well the three first years and the entire five year master, with different aiming, meets the demands. The results shows that the master program needs to be remodeled to meet the demands in the more ?softer competencies?, which for example is people management and an understanding about economical, juridical and cultural aspects. As an appendix to this report comes two brochures whose different purposes are to get more students to the Information Technology master program and to give companies a clear image of an Information Technology engineers competencies as well as desired aiming in the company.
Författare
Rickard Axelsson
Lärosäte och institution
KTH/Skolan för informations- och kommunikationsteknik (ICT)
Nivå:
"Uppsats för yrkesexamina på avancerad nivå". Självständigt arbete (examensarbete) om 30 högskolepoäng utfört för att erhålla yrkesexamen på avancerad nivå.