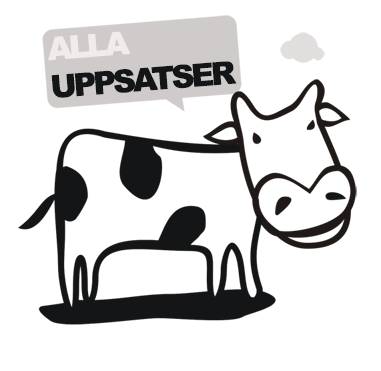 ?Jag kommer ju alltid att ha den där ryggsäcken?
en kvalitativ studie av individers upplevelser av sin tillvaroefter att ha lämnat en kriminell livsstil
The aim of this study was to examine how individuals who have left a criminal lifestyle may experience their present life. A symbolic interaction approach was the theoretical framework for this research. Qualitative interviews were conducted with seven individuals who have stated having had and left a criminal lifestyle. The results showed that how individuals experience their present life is highly dependent on individuals? own view of themselves as well as on how others view them. A sense of being judged on the basis of previous lifestyle and a strive to leave the criminal identity could be discerned. There seems to be of importance for individuals to separate themselves from their prior lifestyle, both in thought and action. By doing this, they demonstrate their change both to themselves and their surroundings. By con-demning their previous destructive actions but not themselves as persons, they can maintain a positive self-image. Making good and giving back to society also tends to be of importance. Furthermore the study indicates that individuals, in addition to a sense of belonging, need to experience both resemblance and contrast in interaction in order to fully be able to leave the criminal identity. Some implications for social work practise were discussed.
Författare
Karin Blanck
Kajsa Laurell
Lärosäte och institution
Stockholms universitet/Institutionen för socialt arbete - Socialhögskolan
Nivå:
"Kandidatuppsats". Självständigt arbete (examensarbete ) om minst 15 högskolepoäng utfört för att erhålla kandidatexamen.