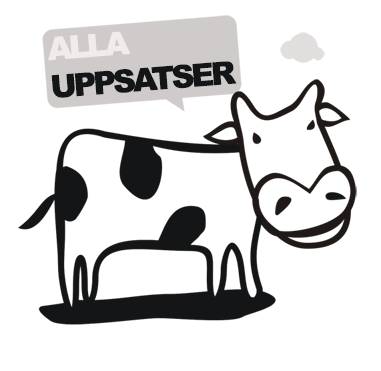 Is procuring qualified human capital from China a future for Sweden's wealth sustainability?
Our purpose was to examine why and how to start a ?bridge building enterprise? between qualified Chinese human capital and Swedish structure capital. The theoretical framework consists of literature from well renowned authors and is divided into four different parts: Intellectual Capital, Knowledge Management, China & Intercultural understanding. The empirical foundation has been gathered from a great variety of different sources in an attempt to cover the many complex angels in which this subject can be looked upon. Chinese students, managers in international companies with experience from China, Chinese employees in Swedish companies and different people with good knowledge of different areas of China are all among our respondents.In our conclusion we have reached the three following conclusions for why one should start a ?bridge building? enterprise in between qualified Chinese human capital and Swedish structure capital:-To fill future shortage of qualified human capital in Sweden.-To improve communication between Swedish companies and the Chinese market.-To develop qualified Chinese human capital with western standards.
Författare
Roger Malmquist
Niklas Carlsson
Lärosäte och institution
Lunds universitet/Företagsekonomiska institutionen
Nivå:
"Magisteruppsats". Självständigt arbete (examensarbete ) om minst 15 högskolepoäng utfört för att erhålla magisterexamen.