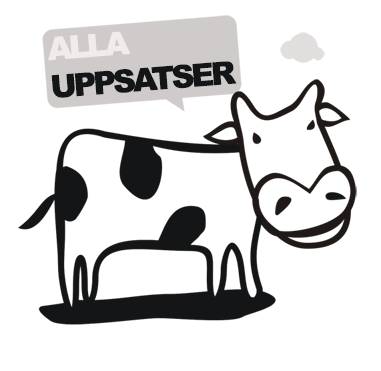 I sökandet efter kärlek
Möjligheter och hinder med att träffa en partner för personer med Aspergers syndrom eller intellektuella funktionshinder
The aim of this study was to increase the knowledge of possibilities and obstacles for disabled people to meet a partner. The ambition was to know more about wishes for and needs of professional or other support. The methods have been literature studies, survey research, and interviews. A simple questionnaire was sent to administrative staff and social welfare officers who gave the information that they experienced those persons with intellectual disability or Aspergers syndrome had asked for support to meet a partner. To get a perspective from inside six semi structured interviews were made with disabled people having experience of relationships, love affairs. Two men and two women with intellectual disability and two women with Aspergers syndrome take part in the interview study. Results of this study correspond with previous research. All the participants experienced possibilities and obstacles to meet a partner. The opportunities were rather universal. The difficulties they met were on one hand the feeling of belonging to a marginalized group in society and on the other hand problems with social interaction and interplay. The conclusion was that there is a desire as well as requirement for professional support. The support should be given by someone the person has confidence in. It could be a guardian, a social welfare officer or any other staff. People with disability have wishes about love and to meet a partner and it is very important to identify needs and wishes of their own.
Författare
Elisabet Björquist
Lärosäte och institution
Högskolan i Halmstad/Sektionen för hälsa och samhälle (HOS)
Nivå:
"Magisteruppsats". Självständigt arbete (examensarbete ) om minst 15 högskolepoäng utfört för att erhålla magisterexamen.