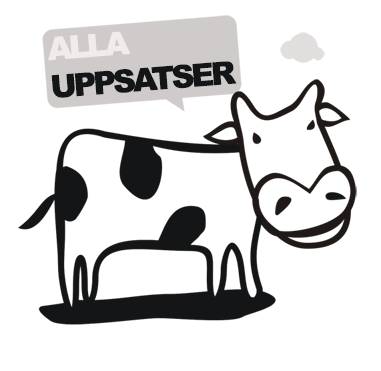 I Staffan Wermes skugga
I maktens korridorer med en hegemonisk kommunstyrelseordförande
In this essay I try to find out how the local political climate in the Swedish Municipal Örebro looks like through the eyes of Michel Foucault. I?ve been focusing on the concept power, knowledge and politic. I?ve been applying the discourse theory on the study and the founder of that theory is Chantal Mouffe and Ernesto Laclau, the discoursetheory is a refinement of Foucaults thoughts about discourse. The object of study is the Mayor of Örebro, Staffan Werme and the position connected to that post. I?ve used the method ?shadowing?, and I?ve been following the Mayor in every physical room that he appears in for nearly two weeks. The aim is too see which subject-position that the Mayor ascribes to in those different rooms, and also how the concept of power is used.
Författare
Marcus Pettersson
Lärosäte och institution
Örebro universitet/Samhällsvetenskapliga institutionen
Nivå:
"Magisteruppsats". Självständigt arbete (examensarbete ) om minst 15 högskolepoäng utfört för att erhålla magisterexamen.