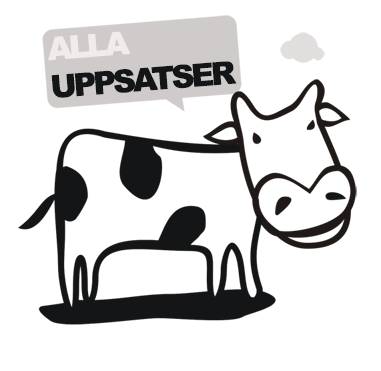 I Gripdjurets grepp
om skandinavisk djurornamentik, bildtolknings metodik och djurhuvudformiga spännen
Animal art is one of the more mystical aspects of Scandinavian Iron Age culture. It has foremost been regarded in the light of art and style history. Interpretation has also ? mainly from the 1990s and onwards ? been made through iconographic analysis. But the problem here is that iconography requires textual analogy, something that the Scandinavian Iron Age lacks.The purpose of this paper is to lift some of the ?mystical fog? that engulfs the scandinavian animal art, by developing a method for interpretation of pre-historic images that evades the flaws in the iconographic method. This by doing an interpretation of the gripping beast motif on Gotlandic Viking Age animal-head brooches.The study is divided into three parts. Part one focuses on reception within research history and how the use of language and methodological approaches shapes the perception of animal art within it's own time, it also discusses animal art in the light of style, motif and communication. Part two aims to outline a method for pre-historic image interpretation, a structuralistic iconology with addition of contextualization and anthropological theories of agency. The chapter also discusses the cosmological order through means of ?structuralistic iconology?. Finally part three contextualizes the gripping beast to the object ? the animal head-brooch ? through notions of use, combination and age. Concluding that the gripping beast should be understood as a hybrid creature closely linked to ancestry, odal and the fatalistic worldview of Iron Age Scandinavia.
Författare
Victor Niels Love Melander
Lärosäte och institution
Högskolan på Gotland/Institutionen för kultur, energi och miljö
Nivå:
"Kandidatuppsats". Självständigt arbete (examensarbete ) om minst 15 högskolepoäng utfört för att erhålla kandidatexamen.