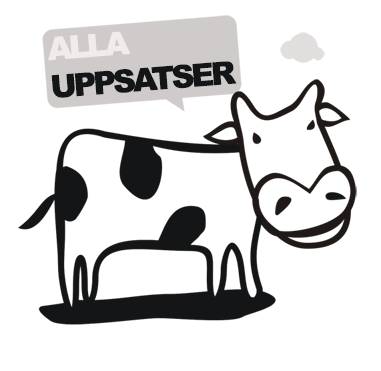 Hur påverkar organisationsformen "ideell förening" budgetarbetet?
en kvalitativ undersökning i Allsvenska fotbollsföreningar
The purpose of this bachelor essay is to describe and analyze budgeting in nonprofit organizations. To do that, we used a qualitative method and accomplished seven interviews in four different football clubs. Our idea is to create understanding by combine theory and empiric, and therefore we have an abductive research strategy.The subject of this essay is very topical in view of the recently emerging trend that Allsvenska football clubs are paying increasing deficit. This can have a major impact on the progress and must be stopped. The first step is to make a more realistic budget.The conclusions drawn from this essay suggest that it is not how the budget per se, but how to work from the planned budget that affects what results you gets in the end. The empirical data suggest that organizational form has no impact on how budget work is managed; it is the size that matters.This paper contributes to increased knowledge about the budget work related to Swedish club activities and to understanding of how the budget is used in a not very ordinary organizational form. You can find new fields of application of communication and coordination within the associations, and therefore we think that the budget is an interesting part of the economic work of associations engaged. This essay is hoped to arouse an interest to conduct further studies and work on the topic.
Författare
Ola Olsson
Jonathan Thornström
Lärosäte och institution
Högskolan Kristianstad/Sektionen för hälsa och samhälle
Nivå:
"Kandidatuppsats". Självständigt arbete (examensarbete ) om minst 15 högskolepoäng utfört för att erhålla kandidatexamen.