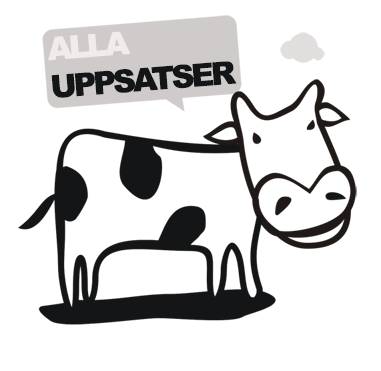 Hungrig systemtekniker sökes
En studie om relationen mellan sändare och mottagare i platsannonser
English title: "Motivated system technician wanted" A study of the relationship between two parts in job advertisements". The purpose of this study is to describe the linguistics of job advertisements. The focus is on discursive practice and how the relation between employer and the proposed employee is created through the process of communication in job advertisements. The method concists of two parts: A critical discourse analysis using the three dimensional model for critical discourse analysis by Fairclough and a text analysis inspired by Hellspong & Ledin. 40 job advertisements were examined and the analysis revealed that the majority belongs to the category traditional job advertisement and a minority uses more than one discourse. The linguistic analysis shows elements that increase communication between transmitters and receivers.
Författare
Anna Zedig
Lärosäte och institution
Växjö universitet/Institutionen för humaniora
Nivå:
"Magisteruppsats". Självständigt arbete (examensarbete ) om minst 15 högskolepoäng utfört för att erhålla magisterexamen.