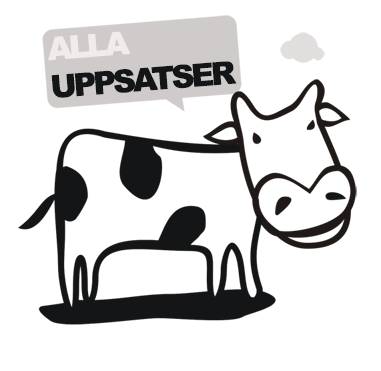 "Helst ska den ju komma inifrån."
Om motivation och att lära ut engelska i högstadiet.
This qualitative study aims to investigate some secondary school teacers' attitudes to and experiences of motivation in their second language classrooms. Through qualitative interviews with five teachers some different perspectives on motivation and its function in second language acquisition have come to light. First, motivation is seen as something important and some teachers tend to distinguish between intrinsic and extrinsic motivation. Those who do so tend to value intrinsic motivation more highly. Secondly, teachers believe they can affect students' levels of motivation. Some factors which are experienced as important in that respect are clarity in instructions and the purpose of exercises, variation and setting a standard that is neither too high nor too low. Thirdly, teachers claim that the possibilities of communicating and enjoying culture in English offered by modern technology have increased students' motivation to learn English as well as their competency in English. Finally, grades appear to have a motivating effect in these teachers' experience and their value does not appear to be questioned. This last point is particularly interesting in relation to the higher value placed on intrinsic motivation.
Författare
Ida Edlund
Lärosäte och institution
Umeå universitet/Institutionen för språkstudier
Nivå:
"Uppsats för yrkesexamina på avancerad nivå". Självständigt arbete (examensarbete) om 30 högskolepoäng utfört för att erhålla yrkesexamen på avancerad nivå.