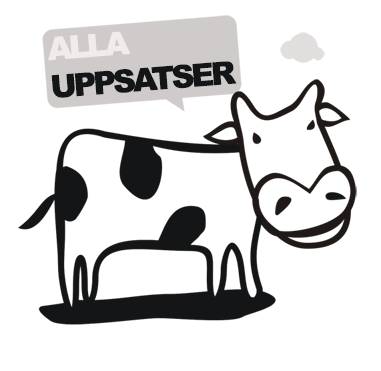 Good Morning, Vietnam!
En studie om hur svenska medieföretag bör gå tillväga för att effektivt anpassa sig till den vietnamesiska kulturen
 Introduction and research question: In the global media field, global expansion has become more common and is a way for media companies to reach out to a broader audience. Both advantages and disadvantages come with a global expansion and there are several cultural differences that have to be considered. This thesis will deal with the cultural differences and discuss how a Swedish media company efficiently goes about establishing in Vietnam. This leads us to this thesis' research question: How does a Swedish media company succeed in Vietnam? Purpose: This thesis' purpose is to find out what media companies do to successfully acclimate to the Vietnamese culture and the important aspects of the cultural differences to consider.Delimitation: In order to present a thesis with greater depth and acquire a deeper understanding, the study is limited to examine Swedish media companies and what intercultural aspects are important to consider when establishing in Vietnam. Method: The research we have done is based on interviews, which we thought could give us the accurate information and a good base to stand on. We have interviewed five people who, in different ways, have something to do with Vietnam's media or intercultural communication. The interview question is based on the information we have found in the theory chapter. The interviews gave us a deeper understanding about the subject and lead to interesting answers that could help us answer our research question. Conclusion: There are many things a company needs to think about when setting up an establishment in a new county. In our study we have found out the differences between Vietnam and Sweden and we have examined the most suitable way for a company to communicate with the market in Vietnam. This thesis can be seen as a guideline for media companies in Sweden that are going to expand their organization to the Vietnamese market. Keywords: intercultural communication, Vietnam, global expansion, media companies, foreign establishment  
Författare
Alexandra Möller
Angelica Palmqvist
Lärosäte och institution
Högskolan i Kalmar/Institutionen för kommunikation och design
Nivå:
"Kandidatuppsats". Självständigt arbete (examensarbete ) om minst 15 högskolepoäng utfört för att erhålla kandidatexamen.