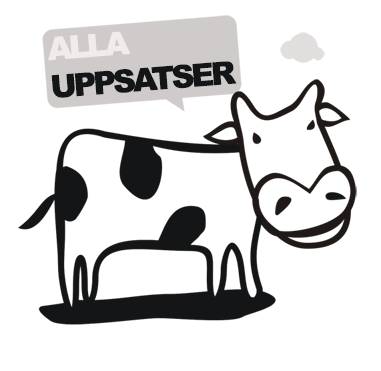 Globalt Ansvar
socialt ansvar eller organisatoriskt hyckleri?
Background: Ambiguity and confusion of ideas within the area of social responsibility have led to that companies not really know how to work with these types of questions. One way for companies to deal with their social responsibility is to affiliate to an initiative that exists and through this show their standpoint. One of these is Globalt Ansvar, a Swedish governmental initiative that is based on Global Compact?s principles and the guidelines of OECD. What does it mean for the companies when showing their point of view? Is this a way to gain legitimacy?Purpose: The purpose with the thesis is to judge if organisations? work with Corporate Social Responsibility gains more legitimacy by affiliating to Globalt Ansvar.Research method: A survey made through telephone interviews with representatives from all of the fifteen Swedish companies which today are affiliated to Globalt Ansvar.Conclusions: In order to give the affiliated companies more legitimacy, Globalt Ansvar has to be a legitimate initiative. Today Globalt Ansvar has problems with their legitimacy due to external and internal communication. The internal communication falls short while the companies have a lack of conceptual ideas. In addition the internal conversations do not create incentives sufficient enough to create a common platform. Globalt Ansvar hasn?t led to any concrete activities and the roles in the cooperation are indistinct. The external communication is lacking because of the failure in packaging the brand [Globalt Ansvar] in a successful way but also due to poor marketing.
Författare
Stina Lindström
Maria Sundén
Lärosäte och institution
Linköpings universitet/Ekonomiska institutionen
Nivå:
"Magisteruppsats". Självständigt arbete (examensarbete ) om minst 15 högskolepoäng utfört för att erhålla magisterexamen.