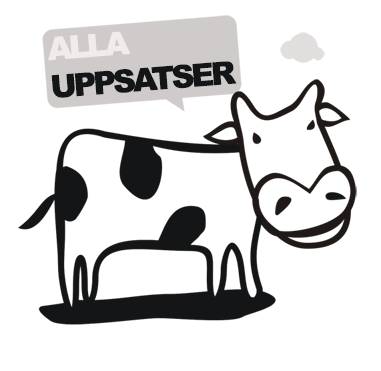 Förvaltning på distans
Hur optimeras förvaltningen av en fastighet på distans?
The purpose of this thesis was to investigate how the distance between real estate manager and the managed item influenced the real estate management process. The overall real estate management within Lantmännen Fastigheter AB was investigated to give suggestions on how to improve the quality of the real estate management within the company. To do this, questionnaires, interviews and observations was performed within the Lantmännen Fastigheter AB organization. Real estate managers answered questions about their role as real estate manager, maintenance planning, decision processes, leasing and strategies within the company.The analysis of the questionnaires, interviews and observations showed that the real estate managers wants to rearrange their spent working hours around on working tasks to spend more time on the tasks that brings income and spend less time on tasks that are unsatisfying and unnecessary. The analysis also shows in which areas the real estate managers want more support and education and that they mostly work with unplanned maintenance. The real estate managers are very much dependent on that the caretaker of the property to provide information about the property itself and maintenance work.The questionnaires also shows that there is a lack of a clear strategy and direction on how to work with real estate management within the organization which leads to troubles with budgeting for individual properties and to that the real estate managers work very individually within the organization.This thesis gives propositions to how the organization can work more efficiently with their real estate management when the distance between the manager and the managed object is large.
Författare
Frida Karlsson
Lärosäte och institution
KTH/Fastigheter och byggande
Nivå:
"Masteruppsats". Självständigt arbete (examensarbete) om 30 högskolepoäng (med vissa undantag) utfört för att erhålla masterexamen.