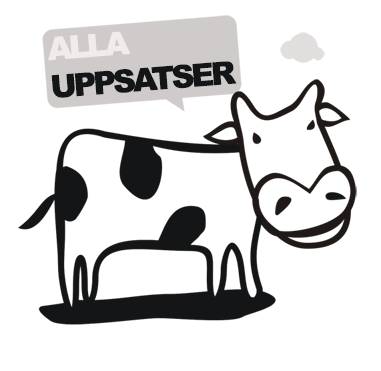 Förpackningsdesign i en varumärkesstärkande process
En fallstudie av varumärket Coca-Cola
Nowadays, packaging design is seen as a competitive tool and its importance for corporations is becoming increasingly apparent. The rivalry within homogeneous markets puts high demands on differentiation and the ability to create something more than the product itself. With this fundamental question, the soft drink industry has been examined and a case study of the brand Coca-Cola has been performed. The aim is to investigate how packaging design is used as a tool for strengthening a brand and to explore which additional values this contributes. In addition, the study observes the most important factors in the development of packaging design.A theoretical work of reference, consisting primarily of theories related to branding, design development and visual identity, has been developed to support the study. The thesis has been carried out using two semi-structured interviews with companies that think of packaging design as a vital part of their business: Designkontoret Silver and Amore Brand Identity Studios. The question formulations in this thesis are answered by describing the research front to the matter and to inquire how packaging design has made its mark in the Coca-Cola brand in the years 1886-2014. In this essay, the iconic Coca-Cola bottle plays a central role, as it sets an example of a successful design, along with the campaign ?Share a Coke?.The study?s findings show that the phenomena of packaging design and branding are inseparable and require a strategic anchor between them. Packaging design is an effective means to create a good image of your company in the consumer?s mind. Important factors in the design development are recognition, color and shape, and consistency. These are highly characteristic marks of Coca-Cola who over a century stringently has maintained the brand?s well-known design language. The company has historically used design as an innovative tool, not least at the launch of the Contour Bottle in 1916, and has only performed minor changes since then.
Författare
Niki Polatsidou
Hedwig Strömstedt
Lärosäte och institution
Södertörns högskola/Institutionen för samhällsvetenskaper
Nivå:
"Kandidatuppsats". Självständigt arbete (examensarbete ) om minst 15 högskolepoäng utfört för att erhålla kandidatexamen.