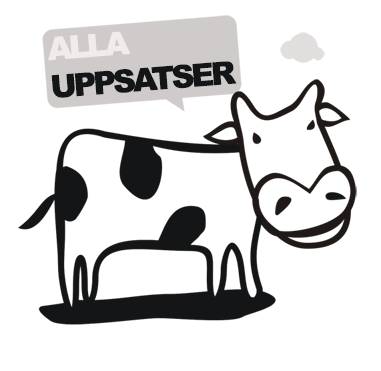 Fokus på personalomsättning
en etnografisk studie på försäkringsbolaget Trygg-Hansasoutboundavdelning i Växjö
Master's thesis, Master of Business Administration program, School of Business ofEconomics at Linnaeus University, Management, Course code, 4FE10EAuthors: Anton Milemo and Christoffer WideénTutor: Magnus ForslundTitle: Focus on employee turnover - an ethnographic study on the insurance companyTrygg-Hansa?s outbound department in VäxjöBackground: The costs of losing employees, recruiting new people, making a selectionof potential employees and training them are all high. The costs often exceed onehundred percent of the annual salary for the otherwise vacant position. In addition to thedirect costs of employee turnover troubles, things such as work confusion, loss oforganizational memory along with strategic skills can arise. The employee turnover rateof Trygg-Hansa?s outbound department in Växjö is too high according to the officemanager.Purpose: Understand the causes of high employee turnover in a Swedish insurancecompany.Methodology: This thesis consists of an ethnographic study of a Swedish insurancecompany. It is a qualitative research where data collected through observations andinterviews has been conducted.Results, conclusions: The study discusses a number of reasons as to why the highemployee turnover of staff has emerged. The macho culture, contributes to a highemployee turnover, as long as it exists. Employee turnover can be reduced by a higherwork satisfaction. This can be achieved by working with factors such as expectation,stress, anxiety, depreciation and attention.
Författare
Milemo Anton
Widéen Christoffer
Lärosäte och institution
Linnéuniversitetet/Institutionen för organisation och entreprenörskap (OE)
Nivå:
"Magisteruppsats". Självständigt arbete (examensarbete ) om minst 15 högskolepoäng utfört för att erhålla magisterexamen.