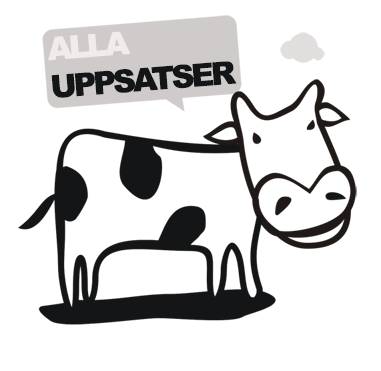 Ett sta?ndigt pausat krig?
En studie om attityder i Nordirland av den fo?rsta generationen efter ?the Troubles?
Ireland had, by the year of 1998, been an island of war and conflict to some extent for almost 1000 years. The northeast part of the island, called Northern Ireland, had been under British domination for over 25 years when ?the Troubles? ended by the year of 1998. This essay aims towards explaining how the first generation after ?the Troubles? has been shaped in terms of political and religious beliefs and attitudes in the society of Belfast. Furthermore, this study seeks to understand the complex nature of the peace agreement and the political consociational power-sharing system that permeates Belfast and it?s people. By conduct interviews with six, picked young persons from Belfast, this essay will, in a qualitative and theoretical way, explain what, and even more so, why the prevailing attitudes exists, and which influences they are derived from. By a socialisation and Marxist theory, these articulated attitudes will be explained, compared and analysed on a deep level. 
Författare
Rasmus Arvidsson
Lärosäte och institution
Linnéuniversitetet/Institutionen för samhällsvetenskaper, SV
Nivå:
"Kandidatuppsats". Självständigt arbete (examensarbete ) om minst 15 högskolepoäng utfört för att erhålla kandidatexamen.