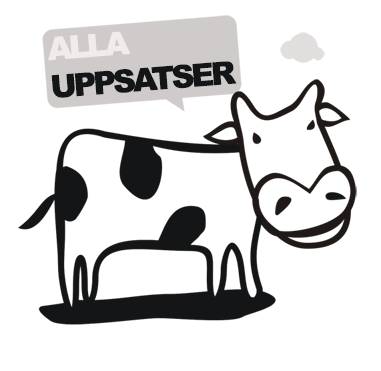 En upplysning om sexualitet
diskursanalys av det svenska samhällets syn på ungdomars sexualitet
The purpose of this essay is, using discourse analysis, to define how the Swedish society sees sexuality and how this is conveyed to young people. The questions at issue are; How is the term sexuality defined and delimited? How are the young people described in relation to sexuality? Are young people ascribed to different needs and qualities in relation to sexuality depending on their gender?There is previously a lot of research with great multitude about the sexuality of the youth. The research methods vary but text analysis within the subject area is unusual. The material used in this discourse analysis have been published by normative public institutions. The text material have been worked up with discourse analysis as a tool to show the picture conveyed by the discourse about sexuality in relation to the youth. To get a second perspective on the analysis gender theory has been used, as well as comparisons with earlier research. The results of the study show that sexuality is a disputed and ambiguous conception. Information also has a central part regarding young people and sexuality and the way that it is necessary for young people differs depending on gender.
Författare
Johanna Martinsson
Elin Öhman
Lärosäte och institution
Stockholms universitet/Institutionen för socialt arbete - Socialhögskolan
Nivå:
"Kandidatuppsats". Självständigt arbete (examensarbete ) om minst 15 högskolepoäng utfört för att erhålla kandidatexamen.