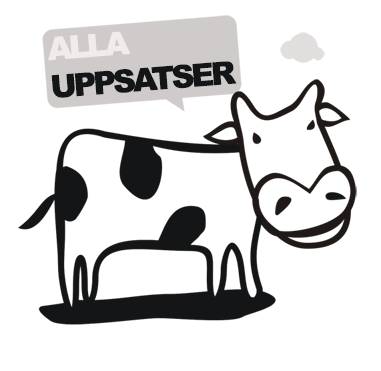 En dag på sommarovet
Analys av en novell
This thesis is an evaluation of the campaign [The digitally curious] that is part of the regional marketing campaign Futurum.kom. Its purpose was to strengthen the library's role in society. The campaign includes Regionbibliotek Kalmar, Länsbibliotek Sydost and also 25 public libraries in Kronoberg, Kalmar and Blekinge. The campaign [The digitally curious] is one of several cluster campaigns targeting their marketing to a specific audience and aims to promote awareness of what libraries have to offer and provide information on digital media and services. The target group for the campaign is a man between 45-65 years old, who is interested in digital technology. The campaign ran from September 19 to October 2, 2011, and included digital activities. The thesis addresses these questions:What has the campaign [The digitally curious] for overall goals and how relevant were they?What was the audience for [The digitally curious] and did they reach it?What marketing channels did the library use and why them?To what extent did the librarians perceive that the objectives of the campaign were achieved?How did the public value the digital activities in the public library and how did they perceive the cluster campaigns, [The digitally curious], message.The method used in the thesis was case studies, which included a survey of the public, interviews with librarians and document analysis.Our study revealed that there is a need in society for digital activities to bridge the digital divide. The marketing campaign received positive feedback but the target group did not come to the extent that was desired. It was also revealed that to be successful in marketing and to work on bridging the digital divide, collaboration is a useful method.
Författare
Britt-Lis Napadow
Lärosäte och institution
Linnéuniversitetet/Institutionen för språk och litteratur, SOL
Nivå:
"Kandidatuppsats". Självständigt arbete (examensarbete ) om minst 15 högskolepoäng utfört för att erhålla kandidatexamen.