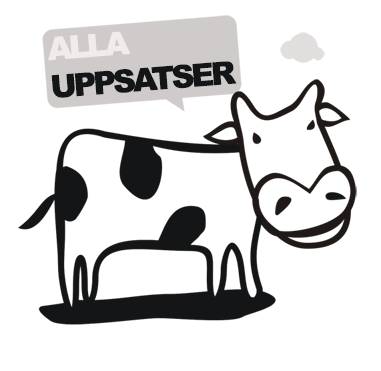 Egna märkesvaror i dagligvaruhandeln
- En studie om hur egna märkesvaror påverkar konsumentens impulsköp
The thesis concerns itself with studying the effects private brands has on the consumer?s impulse buying in the grocery industry, as in degree of unplanned spending and the selection process between manufacturer brands and private brands when such a purchase is performed. The study?s methodology is characterised by a qualitative approach, whereby the study acknowledges the inductive approach towards the empirical setting even though the Mehrabian-Russell model along with motivational theories serve as highlighters of relevant aspects in the empirical field. The study concludes that both the utilitarian and the hedonic consumer decide what to buy before entering the store, whereby a low degree of needs arise in the store. The effect private brands have on the consumer?s impulse buying is therefore limited by motivation, where this limitation is stronger for the utilitarian consumer. The utilitarian consumer consider the private brands lessening of the assortment?s depth to be positive as it simplifies the buying process, as long as the private brands do not lessen the width of the assortment. The hedonic consumer values both the depth and width of the assortment, and therefore holds a more negative attitude towards private brands. The utilitarian consumer does not distinguish between private and manufacturer brands while selecting a basic product as the consumer takes the decision based on product specific characteristics. When buying more seldom bought products, the consumer tends to select manufacturer brands, as the price difference compared to the private brand is considered too small to warrant a purchase of the less attractive private brands. The hedonic consumer values the manufacturer brands? more attractive package designs whereby private labels are seldom selected, regardless of the type of product. The study concludes by discussing these findings? implications for the Mehrabian-Russel model.
Författare
Sofie Mattsson
Erik Ek
Lärosäte och institution
Stockholms universitet/Företagsekonomiska institutionen
Nivå:
"Kandidatuppsats". Självständigt arbete (examensarbete ) om minst 15 högskolepoäng utfört för att erhålla kandidatexamen.