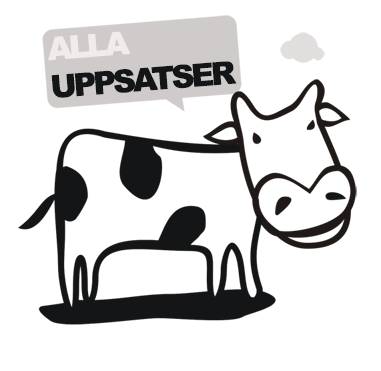 Dokumenthantering i företag och organisationer
En fallstudie på Volvo Cars i Uddevalla
The aim of this thesis is to map the current internal information flow at Volvo Uddevalla, to detect obstacles in the flow and to find out how these obstacles can be avoided. The aim is also to describe how a corporation, in this particular case Volvo Uddevalla, creates knowledge and use information. The study is performed in order to create a base for the coming implementation of a new information standard. The method used is conducting an information audit investigating the current management of documentation according to the changes that have to be made to carry out the claims from the standard. The investigation is made by way of interviews with 16 of the employees at Volvo Uddevalla. The study shows that knowledge is created at Volvo Uddevalla through a process involving the employees needs, the way the information is stored, organized, distributed and used. It also shows that information is used at Volvo Uddevalla in order to create knowledge, to generate understanding of a phenomenon and to support decision making, on an individual as well as a company level. The study also shows that information at Volvo Uddevalla flows without problem on a daily basis, but that the absence of overview and control of the flow creates problems when individuals can not be reached. Although the interviews showed that most of the personnel dont experience the current information situation as problematic, the information audit detected some gaps in the corporations communication. This study points to these gaps and gives suggestions on how to overcome them.
Författare
Anya Klingborg
David Lidström
Lärosäte och institution
Högskolan i Borås/Institutionen Biblioteks- och informationsvetenskap (BHS)
Nivå:
Detta är en D-uppsats.