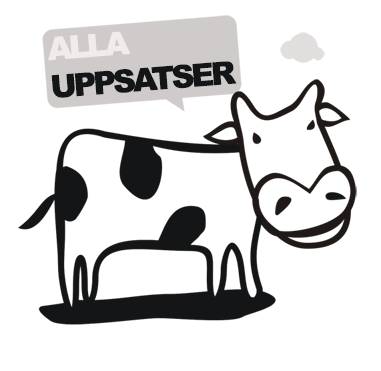 Dikaiosyne theou
Guds rättfärdighet i Rom 3
The aim of this study has been to try to understand the meaning of dikaiosuvnh qeou` in Rom 3:21-26, and how man receives this righteousness.The study has two main parts. The first part is a study of Greek terms and words, where the following terms are examined: First the iJlavskomai word group, and especially the word iJlasthvrion. Secondly the words divkaio" and dikaiosuvnh. Thirdly the word novmo" and fourthly the words pisteuvw and pivsti". The final term examined is ajpoluvtrwsi". The second part of the study is an analysis of Rom 3:21-26. This analysis contains two levels, one structural and one theological.Studying the terms mentioned above is essential to understand Rom 3:21-26, because of the central position of these terms in Paul's thought. Rom 3:21-26 is the climax of the first part of Romans. Paul has presented in Rom 1:16-17 that he preaches the Gospel of Righteousness from God to everyone who believes in Christ, and that no distinction can be made between the Jew and the Greek in this matter. He also, in the preceding chapters has concluded that all of mankind stands before God with sin, and that the holy Wrath of God therefore is awoken and directed towards man, Jew and Gentile alike.In Rom 3:21-26 Paul shows what the Righteousness of God is all about. God has presented a Righteousness, which is not dependent on the Law, although the Law gives witness to it. God's righteousness does not deny the dignity of the Law. God's righteousness has a forensic dimension, but it also contains the love and trustworthiness of God. He loves mankind and wants to save them. The solution is that God demonstrates his Righteousness in the history of man. The demonstration of God's Righteousness is Jesus Christ. This demonstration is done on the Cross. Jesus takes the righteous demand of the Law and the holy Wrath of God on himself. Jesus pays the ransom for man, and takes on the Wrath of God. In this way both the sin of man and the Wrath of God are put away.This sacrifice of Jesus makes man righteous before God, when man believes in him. This righteousness is only available through faith; no other means is put forth. The Grace of God is thus the source of the gift of Righteousness.Christ is in this way the paid ransom, ajpoluvtrwsi" and the means of atonement, iJlasthvrion, and as such he removes man's guilt, produced by sin, and Gods Wrath, provoked by sin. This gift comes to man through faith.
Författare
Johan Danz
Lärosäte och institution
Lunds universitet/Centrum för Teologi och Religionsvetenskap
Nivå:
"Magisteruppsats". Självständigt arbete (examensarbete ) om minst 15 högskolepoäng utfört för att erhålla magisterexamen.