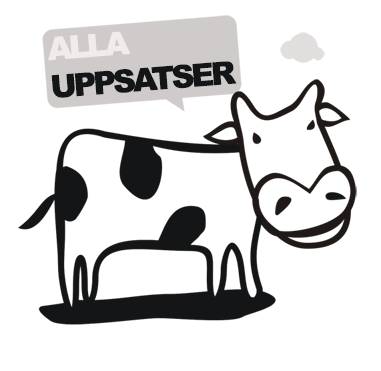 Cancersjuka patienters upplevelse av livskvalitet och välbefinnande i samband med yogautövning.
En deskriptiv kvalitativ studie med semistrukturerade intervjuer.
AbstractAim: The aim of this study was to describe cancer patients? experiences of quality of life and wellbeing in relation to yoga practice.Method: A descriptive qualitative study with semi structured interviews was carried out during the fall of 2009 at the University of Uppsala. Informants in the study were cancer patients who were participating in the yoga/psychotherapy group at the clinic of oncology at the Akademiska hospital in Uppsala.Result: Five out of six informants experienced that their quality of life and their wellbeing improved by practicing yoga. One informant had mixed feelings which were not due to the yoga practicing, but to the place where it was practiced. For her this place was associated with illness. Informants accentuated the importance of the fellowship in the yoga/psychotherapy group. They experienced that yoga practicing could not be separated from psychotherapy and vice versa. Informants believed that yoga and psychotherapy reinforced each other?s effect. The study showed that the yoga exercises had been of great help, for example, in connection with medical examinations or as a tool to cope with one?s situation, thoughts and/or secondary effects of the disease and pain experience. The yoga had strengthened the informants both physically, psychologically and spiritually. It helped them to cope with sleeping difficulties and respiratory difficulties. The study also shed light on two aspects previously not included in yoga research: respiratory difficulties and sexuality.Conclusion: The study displayed that the informants experienced that yoga had a positive effect on their quality of life and wellbeing. Further studies are suggested (qualitative and quantitative) that examine the joint influence of yoga/psychotherapy on the quality of life and wellbeing as well as the aspects ?Breathing difficulties? and ?Sexuality?.         Keywords: Yoga, cancer, quality of life, wellbeing
Författare
Olga Lobanova
Åsa Karlsson
Lärosäte och institution
Uppsala universitet/Institutionen för folkhälso- och vårdvetenskap
Nivå:
"Kandidatuppsats". Självständigt arbete (examensarbete ) om minst 15 högskolepoäng utfört för att erhålla kandidatexamen.