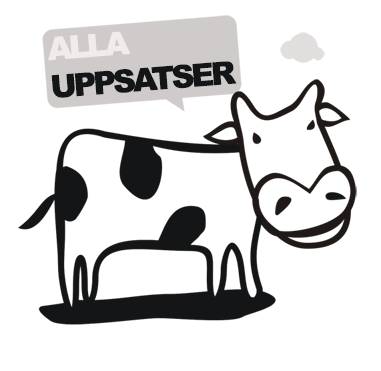 Brand Brazil
En studie om brand equity på en emerging market
Title: Brand Brazil ? A study on brand equity in an emerging market Authors: Anders Andersson & Jonathan Karlsson Subject: Bachelor thesis in marketing, 15 credits Keywords: Brand equity, Emerging markets, Brand awareness, Brand associations, Perceived quality, Brand loyalty Purpose: The purpose of this thesis is to gain deeper understanding of how a company operating on an emerging market can work with brand equity, and what benefits it provides to the brand owner. Theoretical framework: The chapter begins with a description of brand equity to be further decomposed to its four dimensions; brand awareness, brand associations, perceived quality, brand loyalty Methodology: A qualitative research method with a deductive approach is conducted, where interviews with Brand/Marketing coordinators for the Brazilian subsidiaries of Volkswagen, Toyota and General Motors, are performed. Empirical framework: The chapter presents performed interviews that are supposed to describe our case studies? work and benefits from brand equity. Conclusion: This study shows that companies operating on an emerging market are working actively with brand equity, often in accordance with theory. The companies also experience positive effects from increased brand equity.
Författare
Jonathan Karlsson
Anders Andersson
Lärosäte och institution
Högskolan i Halmstad/Sektionen för ekonomi och teknik (SET)
Nivå:
"Kandidatuppsats". Självständigt arbete (examensarbete ) om minst 15 högskolepoäng utfört för att erhålla kandidatexamen.