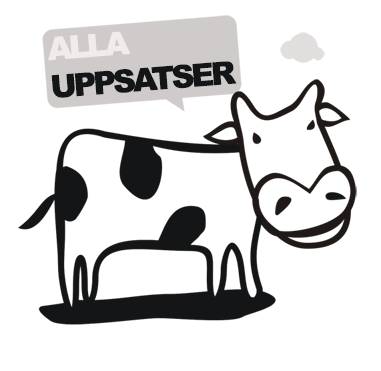 Big Bath-Accounting- Sötrre engångskostnader vid VD-byten?
The purpose of this essay is to investigate if the companies listed on Nasdaq/OMX Stockholm Large Cap use the earnings management phenomenon Big Bath Accounting to a greater extent when a change of management (CEO) is made.Management tends to use earnings management when there is a bonus plan linked to the result of the company. To gain maximum bonus the management will try to manipulate the result in a way that in a long term maximize their utility. Through the earnings management technique Big Bath the management is given the possibility to take one large cost as a one-time expend, even though the cost is supposed to run over several financial years. This, of course, within the legal framework. A big bath may occur when there is an impairment of goodwill, tangible and/or intangible assets or larger provisions for future expense, or both of them at the same time.
Författare
Viktor Lilja
Johansson Richard
Lärosäte och institution
Södertörns högskola/Institutionen för ekonomi och företagande
Nivå:
"Kandidatuppsats". Självständigt arbete (examensarbete ) om minst 15 högskolepoäng utfört för att erhålla kandidatexamen.