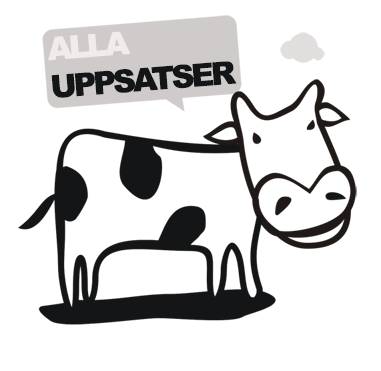 Bachelor thesis Re
bottle
There is a new beverage container on the market, a bottle made out of pure aluminum as a replacement for the traditional container made out of glass. This new container has the potential to reduce both cost and pollution during transportation, the lighter and stronger construction has every advantage compared to the old one in glass. The new container has every possibility to make it on the market. Some of the biggest brands within the soft drink market already use these bottles in countries without any recycling demands like: Coca-Cola, Heineken and Pepsi. The only thing stopping these brands from the Swedish market is the lack of a functional return system, there is only one company that uses the bottle in Sweden today and they take care of their own used bottles. All their customers get to send in their bottles via postal service and then they transport the bottles to the dump. That system might work when selling an expensive bottle but the cost would far outnumber the profit if Coca-Cola used a similar system.By offering a system that deals with the bottle from the time of consumption until the aluminum it?s melting in the oven all problems in handling used bottles are eliminated. With a functional return system new brands can enter the market without having to create a system of their own. This way the need grows with the expansion of the bottles.This report describes how a perfect return system should work and the key areas that make it as efficient as it can ever be. The work effort has been focused on the heart of the project: the machine that?s going to reduce the volume and cut the bottles before transportation. A fully functional prototype has been modified and evaluated in the quest for the optimal cutting force.With a functional system that helps buyers and users, there is nothing that can stop the new aluminum bottle. It has the potential to completely take over after the glass bottle and eventually compete with the aluminum can.
Författare
Mathias Ericson
Sebastian Rehn Lindqvist
Lärosäte och institution
Högskolan i Halmstad/Sektionen för ekonomi och teknik (SET)
Nivå:
"Kandidatuppsats". Självständigt arbete (examensarbete ) om minst 15 högskolepoäng utfört för att erhålla kandidatexamen.