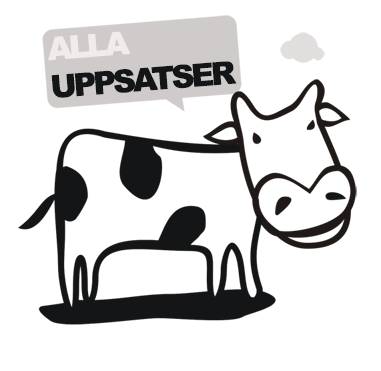 Att komma ur ett missbruk och förbli drogfri
sett ur socialarbetares erfarenheter
The purpose with our essay was to increase our knowledge about what social workers, with experience from working with drug addicts, perceive as the explanations to a person stopping the abuse and succeed in staying drug free. Our framing of the question was:- How do social workers define the term drug free?- How big a roll do the social worker believes she/he has in the process in which a person stops abusing drugs?- How do the social worker work with a person towards getting that person drug free?- What do the social worker believe to be the reason why a person stops abusing drugs?- What do the social worker perceive as helpful for a person to stay drug free?We did qualitative interviews with six social workers. Our main conclusion was that it is difficult to define the term drug free. The reason for stropping the drug abuse can vary, it can be the family situation, "hitting rock bottom", finding love or tiring. The roll of the social worker was not of vital importance. For a continuing drug free life the person had to have support from their environment, like AA or NA or a good social network.
Författare
Sandy Ljunggren
Linda Nilsson
Lärosäte och institution
Lunds universitet/Socialhögskolan
Nivå:
"Kandidatuppsats". Självständigt arbete (examensarbete ) om minst 15 högskolepoäng utfört för att erhålla kandidatexamen.