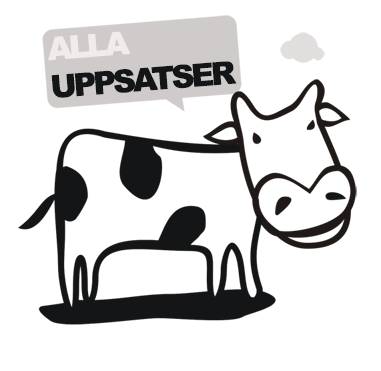 Artisten och innebörden av det personliga varumärket
The purpose of this study is to understand and get increased knowledge about what it means to see artists as brands. What are the typical assets and what kind of advantages and disadvantages are distinctive when it comes to applying a brand perspective on artists. Brands are an important part of our lives today, and the benefit of seeing a company as a brand has made that not only big companies are interested in building brands. Beyond companies even persons now want to become brands. The new perspective in seeing persons as brands is interesting and something that made us curious to investigate. Individual persons are central for the music industry which is why we decided to focus on artists from the music industry. This study is based on a qualitative approach to achieve proximity and a deeper understanding for our subject. We interviewed seven people where four of them were selected because of their experience working with artist brands in the music industry. The other three people were selected because of their knowledge with personal brands and brands in general. The information that we collected through the interviews is the basis for our analysis and is presented in the fourth chapter of our essay. The qualitative approach on this study makes us unable to make any generalization regarding the topic which leads us to refer the reader to the last two chapters.
Författare
Hugo Danred
Dita Kleman
Gabriel Mäder
Lärosäte och institution
Linnéuniversitetet/Ekonomihögskolan, ELNU
Nivå:
"Kandidatuppsats". Självständigt arbete (examensarbete ) om minst 15 högskolepoäng utfört för att erhålla kandidatexamen.