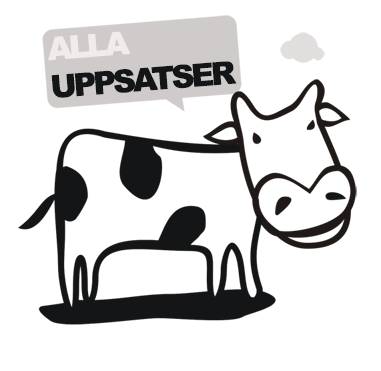 Antropologi eller estetik? En studie av definitionen och användningen av begreppet mångkultur i svenska dagstidningar under Mångkulturåret 2006
The purpose of this study is to examine how the concept multiculture has been defined and used in selected articles, which were published during the year 2006 and the following month. The study is based on five Swedish newspapers, from which 57 single articles were chosen and divided into total seven categories and dimensions which were partly developed from the theoretical base and partly from the chosen material itself. By using a qualitative analysis I have found following: In most articles the concept multiculture is used in an anthropological sense, meaning that the presence of several anthropological cultures is claimed before the concept multiculture can be real. An anthropological culture is of varying size and contents, in the majority of the articles an anthropological culture consists of a non-western and foreign country but can also represent a region or a continent. Aesthetic culture is, for the most part, used primary as an aid to define the current anthropological culture and not to stand for its own belonging to a specific genre.
Författare
Katarina Michnik
Lärosäte och institution
Högskolan i Borås/Institutionen Biblioteks- och informationsvetenskap (BHS)
Nivå:
Detta är en D-uppsats.