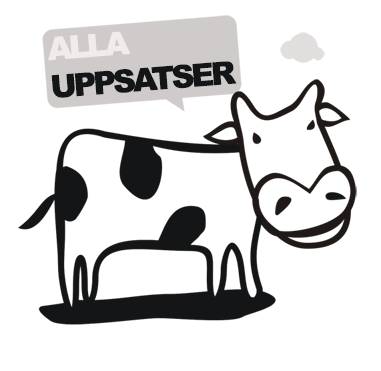 Aktiekursförändringar och sökfrekvens på internet
The purpose of this Bachelor thesis is to analyze if there is a correlation between stock prices and the amount of searches of the companies names on Google. The theories used in the study were Capital Asset Pricing Model (CAPM) and Efficient Market Hypothesis (EMH). Regressions analysis is used as the statistical method to see if there is a significant correlation between the stock prices and the amout of searches of the company name on Google. The data used were the rate of return of three companies (ABB, Oriflame and Sandvik) on the Nasdaq OMX Nordic stock market, the rate of return of the Nasdaq OMX Nordic stock market index (OMX Stockholm_PI) and the Google search frequency from Google Trends on each company. The result showed no significance and the conclusion of the thesis is that there is no significant correlation between the three studied companies and their search frequency on the search engine Google.
Författare
Peter Gill
Lärosäte och institution
Södertörns högskola/Institutionen för samhällsvetenskaper
Nivå:
"Kandidatuppsats". Självständigt arbete (examensarbete ) om minst 15 högskolepoäng utfört för att erhålla kandidatexamen.