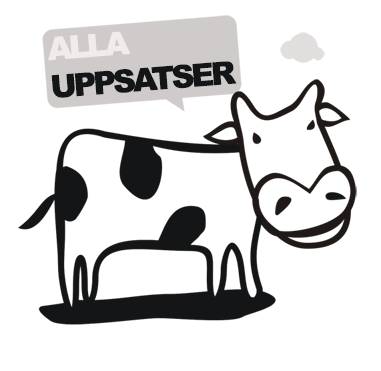 Adoption av en kommunikationslösning
En kvalitativ studie
The modern workplace is dependent on effective communication in order for the employees to be able to execute their tasks. Despite this over half of the new communications-solutions that are inserted to handle an organizations communication needs fail. Therefore this study focuses on the adoption of communication-solutions in the context of the modern workplace. This with the intent of identifying factors that are central to the individuals? adoption of new communication-solutions. To this end a qualitative study was done through semi-structured interviews with ten respondents from four different organizations that recently inserted a new communication-solution. The findings of this study points to three factors as central for the adoption of a communication-solution. These are the existing information ecology, education and motivation. Organization should consider these three factors in order to contribute to the individual workers successful adoption of a new communication-solution. Although this study has a limited scope, tendencies the point towards the three factors that has been identified as central for the adoption of a communication-solution can be observed. More research within this field is needed to confirm the findings of this study.
Författare
Marie Appleqvist
Björn Björkman Bäckström
Jonas Karlsson
Lärosäte och institution
Umeå universitet/Institutionen för informatik
Nivå:
"Kandidatuppsats". Självständigt arbete (examensarbete ) om minst 15 högskolepoäng utfört för att erhålla kandidatexamen.