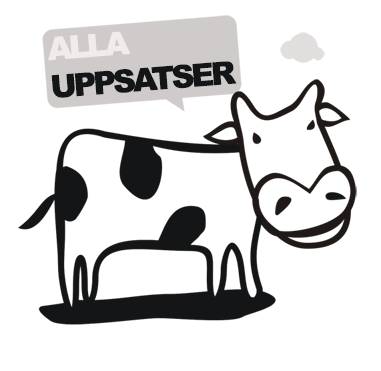 Absolut avkastning på den nordiska hedgefondmarknaden
- En realitet eller önsketänkande?
Hedge funds? importance within the financial system has during the most recent years increased dramatically. These special funds are unique instruments that differ from traditional mutual funds in a variety of ways, however especially in how they expect returns. Due to the fact that hedge funds are able to hold short positions they possess the possibility to become market neutral investment vehicles.Because of this possibility to sustain positions neutral to market fluctuations, the concept of absolute returns became a unique selling point for hedge fund managers and promises of stable returns unchallenged by market conditions was assured. This research paper aims to examine the theory of absolute returns in hedge funds by examining hedge funds from the Nordic region during the last years of economic turmoil that has occurred by  analyzing the results from their strategies, partially by quantitative measurements as well as qualitative.  The results show that none of hedge fund strategies managed to deliver absolute returns over the chosen period.
Författare
Fredrik Timell
Per Fahlén
Lärosäte och institution
KTH/Fastigheter och byggande
Nivå:
"Kandidatuppsats". Självständigt arbete (examensarbete ) om minst 15 högskolepoäng utfört för att erhålla kandidatexamen.