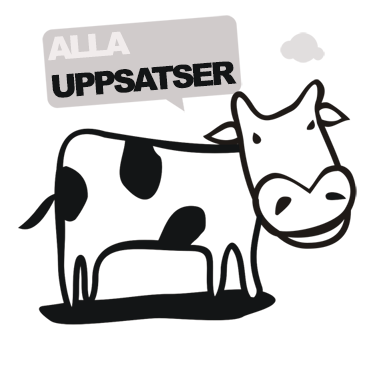 STRESS COPING OCH COPINGEFFEKTIVITET BLAND SVENSKA POJKLANDSSLAGSSPELARE INOM FOTBOLL
The aim of this study was to study how Swedish youth national football players handle stressful events in sports. A longitudinal questionnaire diary was constructed from a revised version of Nicholls and Polmans (2007) design with the intention of recording in-sport and psychosocial stress, choice of coping strategy and coping effectiveness. The participants were 59 Swedish youth national football players born 1992 observed during a four day national training camp held by the Swedish Football Association. Data were drawn from a quantifying analyzing method. The main result showed that the most common stressors reported were, physical injury or pain, experiencing teammates or opponents to perform better and feeling generally insecure during training camp. The results also shows that 60 % of the coping strategies used were approach-behavioral coping which possibly could be a result of some trained coping skills, conscious or unconscious. In line with previous studies the results also shows that blocking is a frequent used coping strategy in sports, wich provides some support for Ashell and colleagues (2001) acute and specific stress theory concerning sport environment. To address coping with stress in competitive sport situations as well as studies of personal trait and coping responses, the discussion suggests further research, preferably based on modern theories.Keywords: Coping, coping effectiveness, stress.
Författare
Sonny Andersson
Sofia Svensson
Lärosäte och institution
Högskolan i Halmstad/Sektionen för hälsa och samhälle (HOS)
Nivå:
"Kandidatuppsats". Självständigt arbete (examensarbete ) om minst 15 högskolepoäng utfört för att erhålla kandidatexamen.