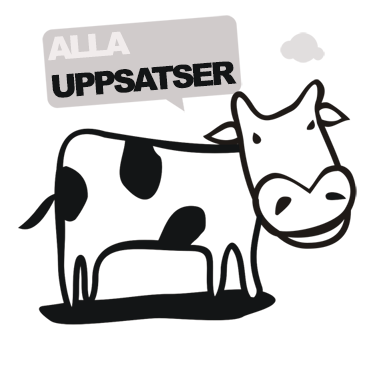 Letandet efter en ny Zlatan
En kvalitativ undersökning av tv-programmet I Zlatans fotspår
The aim of this study is to find out how the tv-program I Zlatans fotspår (English: In Zlatan's footprints) broadcasted on Swedish public service television represent the participating young players and the Swedish football player Zlatan Ibrahimovi?. Our question formulation reads as follows:?        How is the participating youths being represented in the tv-program I Zlatans fotspår??        How is the football player Zlatan Ibrahimovi? being represented in the tv-program I Zlatans fotspår? Our thesis is qualitative and in order to find out how the participants are being represented we used a discourse analysis. We have focused on the theories discourse, identity, representation, stereotypes, discrimination and the perspective social constructionism. We chose to analyze some of the interviews with the young players and with Zlatan Ibrahimovi?. We also analyzed the voice-over that figured in the program. Worth mentioned is that we had an idea that there would be some discrimination and stereotyping in the program. The result of our analysis shows that the voice-over uses some discriminating and stereotyping descriptions of the young players. The descriptions made by the voice-over are on the whole very inconsequent, some focus on the players? qualities on the football pitch whilst others are about their personal qualities. In the interviews with the players these kind of values aren?t shown that explicit as in the voice-over. But the interviewer?s questions are sometimes formulated in a way that creates a distance towards the players. Moreover, there are just longer interviews with five of the nine players. The result also shows that Zlatan Ibrahimovi? is being described and represented as the big star, a national hero that the young players look up to and want to be like. He has gone through the journey that awaits many of the young players and he managed to finish at the very top. Although Zlatan is being represented like this he still thinks that he has a lot left to learn and that he is far from being the complete football player.
Författare
Henrik Lundbjörk
Stefanie Wessberg
Lärosäte och institution
Linnéuniversitetet/Institutionen för samhällsvetenskaper, SV
Nivå:
"Kandidatuppsats". Självständigt arbete (examensarbete ) om minst 15 högskolepoäng utfört för att erhålla kandidatexamen.