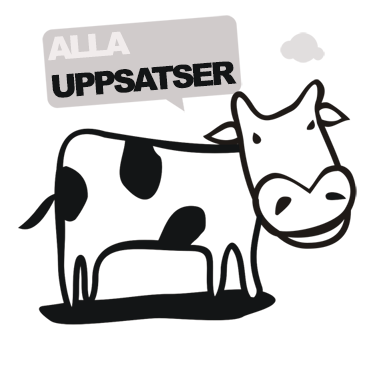 Kan Olikheter ena? En studie om sociala rörelsers potential att skapa dialog
In the process of globalization, identity has become one of the central factors.An understanding of the difference that makes up our society has made thequestion of weather is it possible to envision a society where difference is thecommon ground, one that has been up for contest. To answer this we need to seeif this kind of democracy is possible at all. For this I?m turning to the socialmovments who while they are working close to the reality also can give us somereal answers. Therefore I have looked at how social movements adress identity,difference and conflict and concluded that three things are crucial in organizing ongrounds of difference. A respect for diversity, an ability to know when to talk andwhen to not on the big conflict issues and to central on other differences with thepurpose to take away focus from the sensitive questions. My study shows that asociety that has its ground in difference is possible. And that movments can beseen as important actors in this process.
Författare
Lotta Liedman
Lärosäte och institution
Lunds universitet/Statsvetenskapliga institutionen
Nivå:
"Kandidatuppsats". Självständigt arbete (examensarbete ) om minst 15 högskolepoäng utfört för att erhålla kandidatexamen.