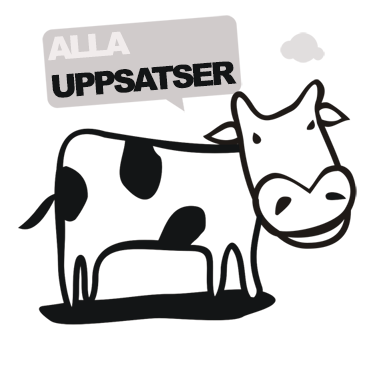 Hjälten Tor
En studie om framställningen av Tor i film och text
AbstractIn this study you are going to meet the Nordic Good Thor. I will present a short historic presentation of the Nordic mythology, about the Ragnarok and also I will give a short presentation on several other Gods. I have done three film analyses on movies about Thor. The movies are Thor, The Avengers and Thor- the Dark World. I have compared these three movies about Thor with the Thor that is presented in the literature. I have seen closely on the appearance of Thor, his character and his family situations. I have compared these three things about Thor booth in the movies and in the literature so I can answer my question of issues.My questions of issues are:-          How do Thor presents in the Nordic mythology?-          How do Thor presents in these three selected movies?-          What differences and or similarities emerge? The differences between Thor in the film and Thor in the literature are few. They are similar in character and partly in appearance. The main difference is the family relationships. Thor and Loki play brothers in the movie but in the literature are Loki and Odin brothers. 
Författare
Louise Hansson-Böe
Lärosäte och institution
Karlstads universitet/Fakulteten för humaniora och samhällsvetenskap (from 2013)
Nivå:
"Kandidatuppsats". Självständigt arbete (examensarbete ) om minst 15 högskolepoäng utfört för att erhålla kandidatexamen.