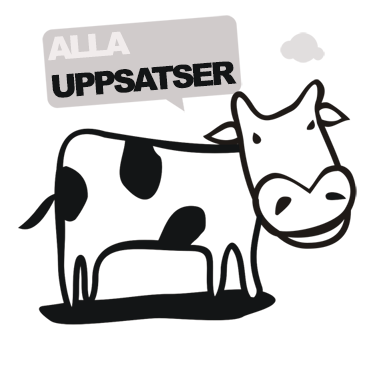 Gemeinschaft eller Gesellschaft? Biblioteksfilialerna i Kalmar kommun och det globaliserade IKT-samhället
This masters thesis aims to explore the branch libraries in Kalmar municipality and their relation to the Information and communication technology ICTsociety. How do they adapt to and assimilate with, the ICT-society? What are their roles in local social networks and do they make a difference there? To answer these questions, critical discourse analysis, CDA, as founded by Norman Fairclough is applied to four interwievs with branch library managers. Other theorists used are Michel Foucault, Chaïm Perelman and Ludwig Wittgenstein. A solid description of todays society on different levels is also given. This corresponds to the second and third levels of CDA; the discursive practice and the socio-cultural context. Before using CDA, a frame of reference is needed and an order of discourse concerning branch libraries is postulated to be able to explore if the discourses found in the text are reproducing or altering the existant order of discourse. Rather the presence of intertextuality or interdiscursivity. The conclusion is that the branch libraries are not connected to networks other than between other branch libraries in the municipality and that the managers are part of personal, social ones. Also, in some areas, the managers are stuck with intertextuality while in others they are part of a more interdiscursive thinking.
Författare
Nils Grönlund
Lärosäte och institution
Högskolan i Borås/Institutionen Biblioteks- och informationsvetenskap (BHS)
Nivå:
Detta är en D-uppsats.