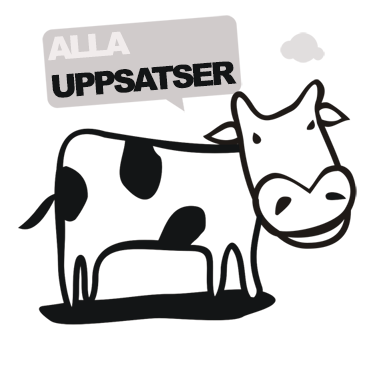 Etnicitet och demokratisering i dagens Rwanda
En kvalitativ studie om etnicitet och demokratisering i Rwanda
The purpose of this study is to explain if the existence of ethnic groups in Rwanda has complicated its democratization and explain what opportunities Rwanda has to be democratized. To fulfill the purpose of the study, I intend to answer two questions: 1) Does the existence of ethnic groups obstructed democratization in Rwanda? and 2) What opportunities has Rwanda to be democratized? To answer the first research question Dahl's theory of subcultures and democratization is used and to answer the second research question van de Walle's theory of democratization is used in the region of sub-Saharan Africa. Literature used in the study are Dahl's Polyarchy and van de Walle Africa?s range of regimes and Freedom House annual reports. Scientific articles also complements the previously mentioned materials. The study's main limitations regarding democracy, measured at the national level and temporal boundaries from 1994 through 2014, although historical experience before 1994 also analyzed. The study is a theory consuming trial when the case Rwanda stands in the center and shapes itself through a qualitative methodology.The study's conclusions is that the existence of ethnic groups have complicated democratization in Rwanda since all ethnic groups may not participate in political processes and there are no major agreements between the ethnic groups who strive to provide certainty for each ethnic group. Rwanda has however managed to fix many national problems since the genocide in 1994, which is mainly combat corruption. The study's second conclusion is that the Rwandan possibilities for a future democratization seen as small mainly because today's political oppression is great although Rwanda has the capacity to solve national problems overshadowed the country of these problems.
Författare
Joakim Karlsson
Lärosäte och institution
Karlstads universitet/Institutionen för samhälls- och kulturvetenskap
Nivå:
"Kandidatuppsats". Självständigt arbete (examensarbete ) om minst 15 högskolepoäng utfört för att erhålla kandidatexamen.