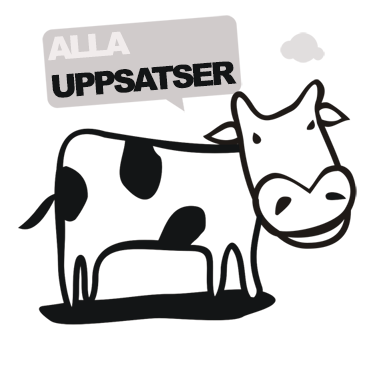 En kvantitativ studie om hur kultur på recept påverkar hälsan
Abstract: Elite soccer in combination with education is a unique and demanding task. The path towards a glory career in sports takes hard mental and physical training. The objectives in this study are 6 elite focused high school students studying high school education programs in combination with football profile. They are 3 of each gender. The purpose of the study was to find out more about their perspective of motivation and what makes them keep going towards a career in football in beside their education.The study is of empiric hermeneutic survey used qualitative method and interviewing to collect data. The results have shown several patterns and similarities, also differences. They all see motivation as a mental force. They appreciate the social factors from parents through support and commitment in their football. Several of them found their interests in football through their parent?s interest in football. They are motivated by development and promotion in divisions. They are all experiencing a need of having fun towards their elite focused career. 
Författare
Matilda Karlsson
Maria Segerström
Nivå:
"Kandidatuppsats". Självständigt arbete (examensarbete ) om minst 15 högskolepoäng utfört för att erhålla kandidatexamen.