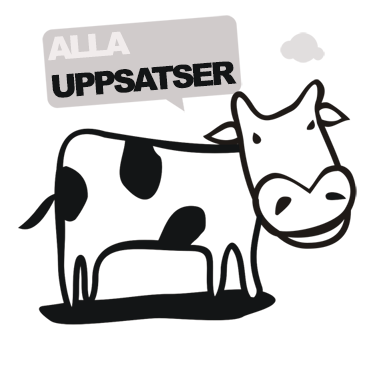 Det mörka hörnet? Ett förslag till en relativistisk postmodernism
abstractThe aim of this essay is to try to convince the reader that relativism and postmodernism (the latter implying the former, but not the other way around) can be reasonable methods for the social sciences, rather than the irresponsible play of ?extremes? theories of this kind sometimes are made out to be.The intention is to do this by way of the later Wittgenstein, the philosophy of whom is the foundation for what is termed relativism and postmodernism in this essay (definitions of a kind that are here claimed to be missing from the discourse of the social sciences). The essay also contains an empirical presentation/analysis, displaying the Wittgensteinian theory through an aspect of the American Civil Rights movement of the 1950s and -60s.
Författare
Jonas Bäckström
Lärosäte och institution
Lunds universitet/Statsvetenskapliga institutionen
Nivå:
"Magisteruppsats". Självständigt arbete (examensarbete ) om minst 15 högskolepoäng utfört för att erhålla magisterexamen.